Finding the perfect shutters or blinds in Calgary is a great way to add privacy, style, and light to your home. But they can get dirty, especially if you have pets or kids. Cleaning blinds or shutters is not difficult at all, but it does take some time and effort. Luckily, with a little knowledge and some basic supplies, cleaning blinds is easy. Here are tips for cleaning them.
How to Clean Whatever Style of Shutters or Blinds in Calgary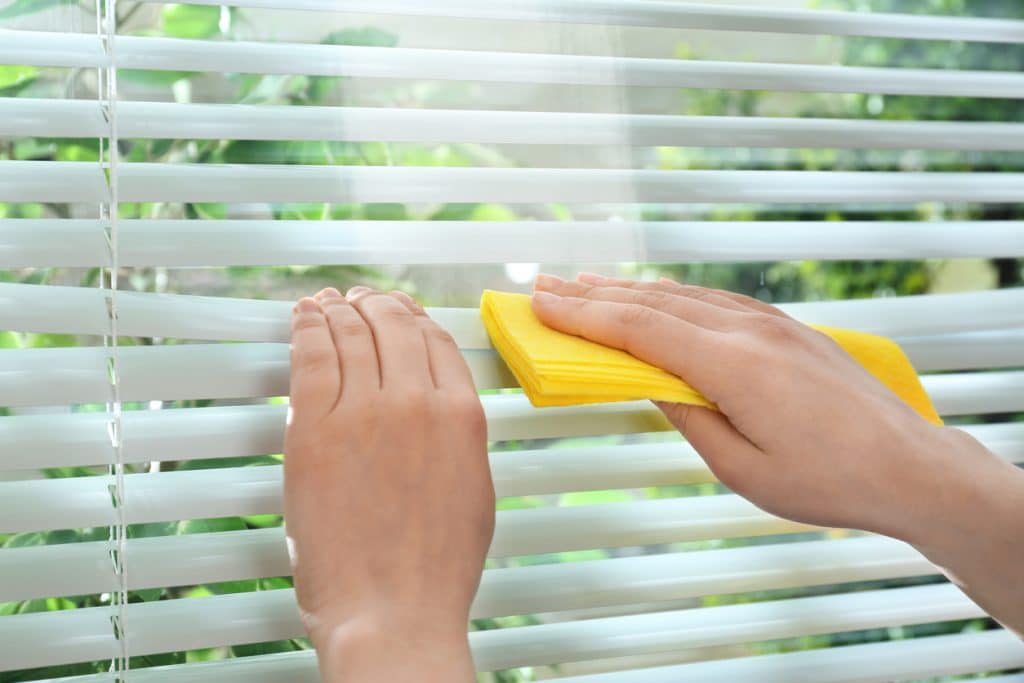 Use a Soft-Bristled Brush
Using a soft-bristled brush for cleaning is essential if you bought shutters or blinds a long time ago. Why is that? The reason is that it will not scratch the surface of windows and doors but also clean them well. Use an old toothbrush or other soft brush not made from wire bristles, as they can cause scratches on the surface of your window or door.
Use a Lint Roller
To ensure the fabric isn't damaged from over-cleaning, use a lint roller to rub off dirt before cleaning with a dry cloth or vacuum cleaner. You should also take care not to drag the roller over your curtains as this could damage them too!
Use Vinegar as a Declutter Tool
Vinegar works wonders on curtains, draperies, blinds, and more! It's an effective way to remove dirt from the fabric, but it also helps clean windows when you need a quick wipe down. Just spray on some vinegar and wipe down your curtains or blinds with a cloth or sponge dampened with water – no need for harsh chemicals or other products that may damage your fabrics or surfaces over time! You can also use Vinegar as an air freshener in small spaces with little airflow, like closets or under beds – spray it directly onto fabrics (or even on baseboards) where odours may be lingering.
Cleaning Your Blinds Regularly
Regularly cleaning your blinds means thoroughly cleaning them every few months after you've laundered them. It's best to do this at least once per year, but if you live in a particularly dusty area or have lots of pet hair around your home, it might be necessary to clean them more frequently.
Use a Feather Duster
If you want to clean your blinds and shutters in the most effective way possible, use a feather duster. It will not only help you clean them but also allow you to remove any dust that may be stuck between the slats of your blinds or shutters. The best part about using this method is that all you need to do is shake out each section. In turn, the dust falls into a pile at the base of your blinds or shutters!
Use Warm Water
Warm water is the best way to remove grime and dirt from blinds and curtains. Warm water removes more dirt than cold water, so use it to clean your blinds and shutters.
Use an Air Compressor
An air compressor will be ideal if you want to clean your windows at home! You can use this tool by attaching it directly to your window frame so that it can blow air through the gaps between each pane of glass. Air compressors can clean all window blinds and shutters within a short period.
Your Calgary blinds provider of choice is Shade It Blinds! We carry a massive selection of designer blinds, including vertical, wood, metal blinds and more. We also carry top brands of shades, shutters, drapes, curtains, motorized shades and window coverings in Calgary. We also partner with top brands to deliver custom builds for your home, giving you an unparalleled degree of customization. When you work with Shade It, you get a next-level experience in terms of quality, availability and affordability. For blinds that'll blow your mind, contact us today.